What's On
Regular Events
Friends meet:
Every Thursday 7.30pm at the Roebuck pub. Open to all.

Gardening Club:
Every Saturday at 9.30 – 11.30am in John Leigh Park.

Social Bowling Club:
Every Monday at 7pm at the bowling green - Closed now for the winter season..

Health walks
Every Monday at 10:30am


Planned Events
Cross Country Races. September 30th, October 14 and November 18.

Carols on the park - December 17th

Recent Events
​​​Junior Schools Cross Country Running Mornings - Altrincham & District Athletic Club - 1st Oct, 15th Oct, 19th Nov.
Carols in the Park December 18th 2016, 4.30pm
Car Boot Sales at St Margaret's Church, Bowdon August 2016 Musical Sundays
Dog's Delight June 25th 2016 2pm - 4pm
Announcement of the Green Flag Assessments - July 21st 2016
North West in Bloom Visit - July 13th
Away Day at Balmoral Orchard with Dave Rome - August 14th
Easter Parade - March 23rd
​Car Boot Sale in Dunham - May 2nd
Big Lunch - June 4th
Dogs' Delight - July 1st
Jamming on the Park - July 9th, September 3rd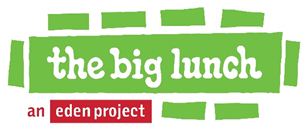 The Big Lunch - June 1st 11:00am – 2:00pm
The Big Lunch @ John Leigh Park, Altrincham on Sunday 1st June 2014 was a great success and was really well attended by adults, children, pets and fortunately the sun!
A slide show of pictures can be seen below. Please feel free to send pictures to us at
friendsofjohnleighpark@gmail.com
or by clicking the link above or contact us page.
Trafford Thrive
July 19th: Trafford Thrive competition at Altrincham Town Hall - we were one of nine groups to receive funding for their projects


In the news
Links